Why travel with a
Chalo Card In Udupi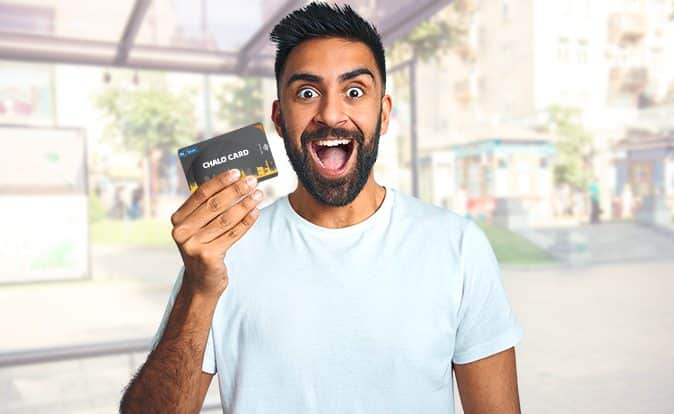 Introducing
Chalo Card Offers
New Card Offers
Get a new Chalo Card for ₹20 and recharge with any amount
Get a new Chalo Card for ₹50 with a wallet balance of ₹30
Get a new Chalo Card for ₹100 with a wallet balance of ₹80
Smarter And Safer Travel In
Udupi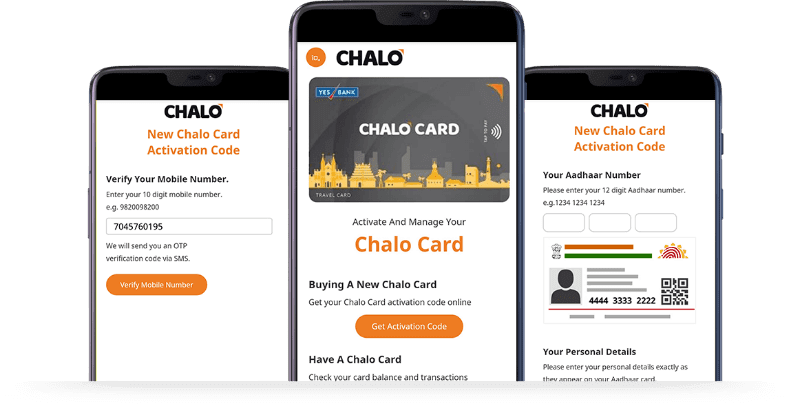 Step 1: Get Your Chalo Card Activation Code Online
Important: Before you begin, please have your Aadhaar card or PAN card ready.
Visit www.chalo.com/account/
Enter your mobile number and complete SMS OTP verification
Enter your personal details exactly as they are mentioned on your Aadhaar card
Your Aadhaar details will be instantly verified online, and your unique card activation code will be generated.
Step 2: Get A New Chalo Card At Any Chalo Counter
Now you can visit any Chalo Card counter with your activation code and get a new Chalo Card.
Get Your Card Activation Code
Recharge Your Chalo Card
Get your Chalo Card recharged from your bus conductor. For help please visit the nearest Chalo Centre.
Check Your
Chalo Card Balance And Transactions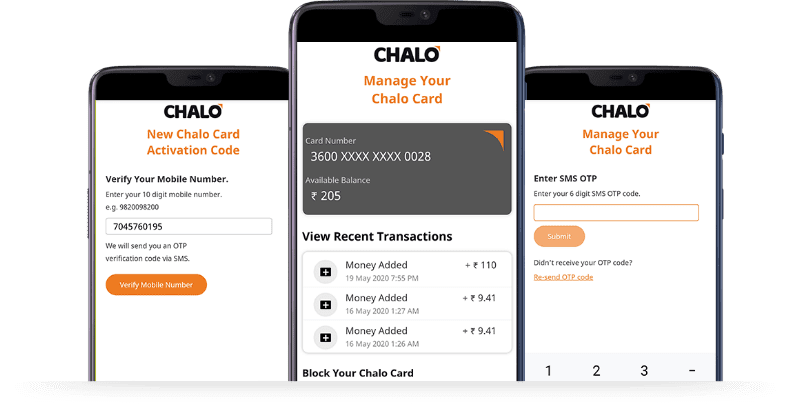 3 Easy Steps
Log in to manage your Chalo Card
Enter your mobile number and complete SMS OTP verification
Check your Chalo Card transaction history and balance online
Manage Your Chalo Card
How To
Block Your Chalo Card
Steps To Block Your Chalo Card Online:
Blocking your card becomes necessary when it's lost, damaged or stolen or if you wish to block it for any other reason. You can initiate the blocking of your card online
Go to Manage Your Chalo Card
Enter your mobile number and complete SMS OTP verification
Select 'Block Your Card' to initiate your request
Important Information:
Blocking process can take upto 24 hours
Chalo Card balances cannot be refunded or transferred to any one else's Chalo Card
Cards once blocked cannot be unblocked or re-used.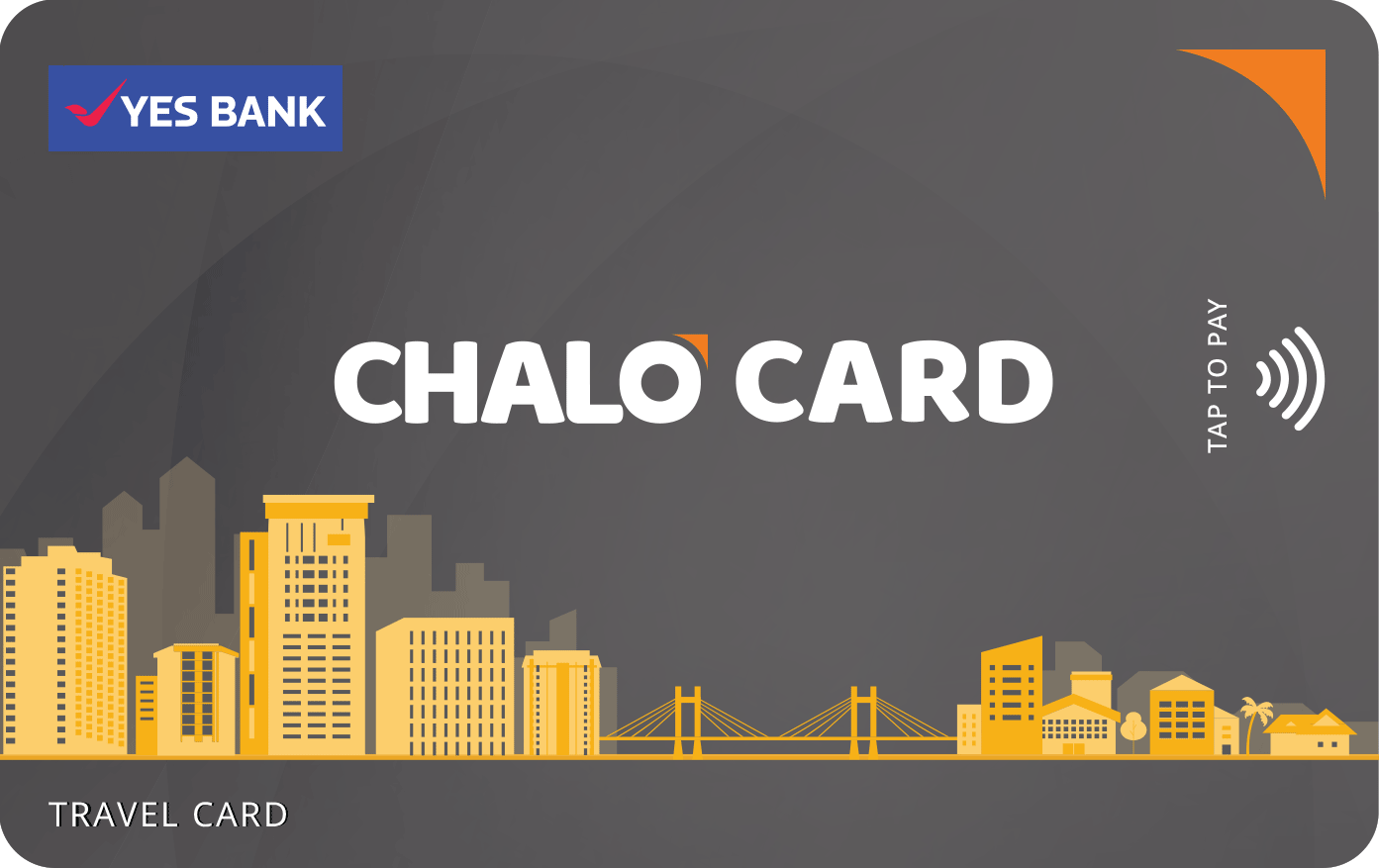 Transfer Unused Balance To Your New Card
After blocking has been completed, your unused card balance can be transferred to your new Chalo Card provided both cards are issued on the same mobile number.
Visit the nearest Chalo Card counter
Ask to transfer your blocked Chalo Card's unused balance to a new Chalo Card
Complete OTP verification of your mobile number
A new Chalo Card will be issued to you with the unused balance transferred. The prevailing new Chalo Card issuance fees will be charged.
Reach Out To Us
Chalo Centres In Udupi
Duga Agencies, Near Malpe Bus Stop
+91-9036971075
10.00 AM - 7.00 PM (Mon - Sat)
Vignesh Mobile Service Center, Near
Santhekatte
+91-9901828067
10.00 AM - 7.00 PM (Mon - Sat)
Need help?
Call +91-9141134640 (10:00 AM - 6:00 PM) Mon-Sat or email us at contact@chalo.com and we will reply to you within 1 day.
Get Your
Chalo Card Today!
Show your unique code and buy your Chalo Card from the bus conductor or from Chalo counters to start experiencing a new way to travel by bus right away.